Our Commitment
Panther Pediatric Dentistry is committed to providing quality, compassionate, and comprehensive dental care for children 0 to 12 years of age. There is a high demand for the services we provide and our practice is growing in an effort to help meet the needs of our community. We appreciate your patience and understanding as we aim to help you and your family SMILE with Panther Pride.
Mask Requirement
In an effort to help keep our Panther Cubs, their families, and our Panther Pride safe, face masks are required for all individuals over the age of 2 years. We are not in a position to provide masks free of charge. A mask can be purchased for a $2.00 cash donation to a worthy cause.
General Policies
The parent/legal guardian may not leave the office or hallway of Panther Pediatric Dentistry during a child's dental visit. If the parent/guardian leaves the office area or hallway during patient care, please understand that treatment may be stopped and the child may have to be rescheduled for treatment to be completed.
Panther Pediatric Dentistry requests that the parent/legal guardian remains in the lobby or hallway during the patient's dental visit. Exceptions may be made under certain circumstances and when it is in the best interest of the patient. Parental presence or absence is an accepted and recognized behavior guidance tool by the American Academy of Pediatric Dentistry. The team at Panther Pediatric Dentistry may use the tool to safely and effectively complete treatment.
The parent/legal guardian MUST BE PRESENT at the first dental visit (with photo identification and must provide proof of guardianship) to complete new patient paperwork and give consent for treatment. Foster parents must also provide the document that gives consent from the county to provide diagnostic and preventive services for the child. Without proper documentation or the required adult, the appointment may be canceled, resulting in a missed appointment.
Missed Appointment Policy
Panther Pediatric Dentistry requires a 24-business hours' notice for cancellation of any appointment. If a 24-business hours notice is not given, it will be counted as a missed appointment and the following outcomes will apply, depending on the circumstance:
New Patients to the practice, if you call to cancel with less than 24 business hours' notice, the ability to schedule an appointment in advance will be lost and a child may be seen on a Same Day Only basis (see below).
New Patients to the practice who NO CALL and NO SHOW to the first appointment will be inactivated indefinitely and Panther Pediatric Dentistry will not enter into a doctor/patient/parent relationship with the family.
Existing patients, after two, missed appointments (no-show or cancel with less than 24 business hours notice), the ability to schedule an appointment in advance will be lost and a child may be seen on a Same Day Only basis.
Late Patient Policy
Panther Pediatric Dentistry will try to work a late patient into the schedule, if possible, and planned treatment may be modified based on the time available. However, if a child arrives more than 10 minutes late for the appointment, please understand that the appointment may be canceled and counted as a missed appointment.
Same Day Only
A new patient may be placed in Same Day Only (SDO) status when an appointment is canceled with less than 24 business hours' notice. An existing patient may be placed in SDO status when two missed appointments have occurred (no-show or cancel with less than 24 business hours' notice). A new patient who presents with a non-custodial parent or legal guardian without proper guardianship documents authorizing the adult to provide medical/legal consent for our dental services may have the appointment canceled and counted as a missed appointment.
Being placed in SDO status limits your ability to make an appointment for your child in advance. You can call on the same day patient care is taking place and see if there is availability in the schedule for your child to be seen on the same day. If you are offered an appointment and you keep the appointment, you regain the ability to schedule future appointments. If a future appointment is missed, your child will return to SDO status and your family risks being dismissed from the practice.
Inactive Patients Policy
(Effective 4/1/2023)
We are committed to providing regular dental visits every 6 months to monitor a child's growth and development. If your child has not been seen by our providers in 12 months, we will conclude that you have secured a dental home with another provider. Your child's chart will be inactivated and they will be dismissed from the practice.
Children who NO CALL and NO SHOW up for their first appointment, graduate from the practice, are transferred to another dentist, or have outstanding account balances greater than 90 days, will be inactivated and dismissed from the practice.
Grounds for Dismissal:
Panther Pediatric Dentistry is a professional healthcare environment where children are our primary focus. Therefore, we have zero tolerance for the following behaviors/actions: disrespect, hate speech, being argumentative, using profane language, challenging our policies, refusing to update paperwork as required for regulatory compliance, threats, violence, and bringing a firearm, or any weapon, into our office. Any of these behaviors/actions are all grounds for immediate dismissal from the practice. Once a dismissal notice has been given, our team is unable to discuss the matters further.
Request an Appointment
We are always welcoming new Cubs to our Panther Pride. You can call our office at (216) 938-8501 and a friendly team member will be happy to schedule an appointment for your child. Please have insurance information ready at the time you call so that we can create your child's chart while on the phone with you. If your child is in pain or experiencing a dental emergency, please call the office as soon as possible. If you are being referred by another dentist, please let us know!
At Panther Pediatric Dentistry we aim to provide comprehensive, high-quality, and affordable treatment for your child. We expect full payment at the time the services are rendered. Our office accepts payments by cash or card including Visa, Master Card, Discover, and American Express. We do not accept checks at the office.
We are an in-network provider for many state-funded and private Insurance plans including:
Buckeye
CareSource
Cigna
Delta Dental
GEHA/Connection Dental
Guardian
Molina
Ohio Medicaid
Team Care
United Healthcare Community Plan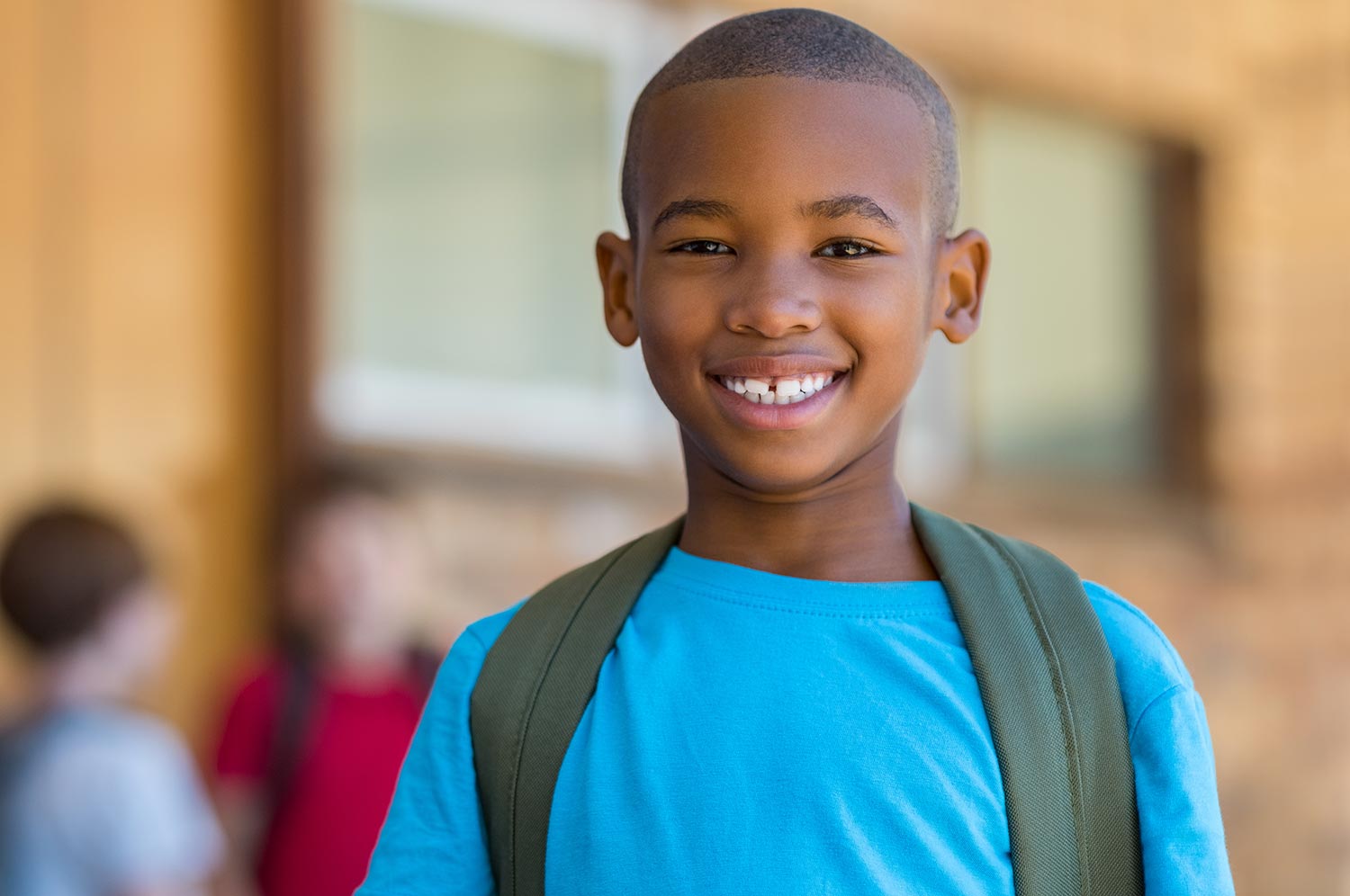 Your dental insurance is very similar to a coupon for oral health services. There are times when the insurance plan covers the full cost of services that are provided, may require a deductible as part of the care received, or pay a percentage of the fees for the services your child receives while you pay the balance. Insurance companies may even downgrade the services we provide to a lesser-costing service and pay a percentage of that reduced fee – leaving you to pay the difference between the percentage they did not cover and the actual fee for the service we provided.
Although we make every effort to obtain accurate information from the insurance carrier, verification of benefits is not a guarantee that an insurance carrier will pay a claim, or pay the amount estimated. Patients are responsible for checking their benefits prior to treatment. Co-pays and payments/balances must be paid at the time of services. The insurance carrier makes the final determination, based on the plan's level of coverage and associated policies, upon receiving the claim. Denied claims become the responsibility of the patient. If your benefits change during the course of treatment, the financially responsible party is accountable for all charges. Please review our updated financial policy below which went into effect on 4/7/2023.
Detailed Financial and Collections Policy
The daily operation of Kari A. Cunningham, DMD, LLC (dba: Panther Pediatric Dentistry) depends upon reimbursement from patients, and/or their insurance company for the costs incurred while providing dental care for children. For the children with insurance for which Dr. Kari A. Cunningham is a provider, the practice will do its best to provide the parent/guardian with an estimate of costs associated with treatment.
There are times when the recommendation of preventive or restorative care exceeds the limitations set forth by the policy of an insurance plan. We will do our best to capture that information in advance from the insurance company when we draft treatment plans based on the individual needs of the patient. However, the parent/guardian/guarantor is ultimately responsible for the costs not covered by the insurance company.
Any deductibles, copayments, and estimated patient payments are to be collected at the time services are rendered. As a courtesy, our office will file insurance claims for primary and secondary insurance ONLY.
Payments received by our office from the insurance company will be applied to the patient's account. Any remaining balance on the account will be billed to the parent/guardian/guarantor in the form of a statement that is due within two (2) weeks from the date the statement was sent. Statements will be sent at the following intervals: 0-30 days – notice is given of balance due; 31-60 days – notice of past due balance and warning of dismissal from practice if unpaid; 61-90 days – notice of delinquent account and formal dismissal from the practice. We will make phone calls after each statement's due date in an attempt to collect the balances due to our office for services rendered. Once an account has reached 90+ days outstanding, an administrative fee of $40.00 will be added to the account prior to it being forwarded to the collection agency. Accounts that are sent to the collection agency will result in the entire family being dismissed from the practice. Only upon receipt of a signed "Release of Information" form and photo identification will any dental records be transferred to another provider or released to the parent/guardian.
Our helpful team is always happy to answer your financial questions. Please call us at 216-938-8501 during business hours to speak with a team member if you have any further questions or concerns.